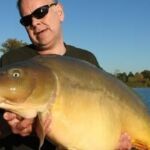 Margot
Margot Lake est un premier Français lac de carpe offrant la pêche à la carpe et au chat.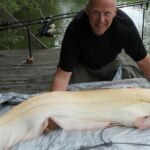 Morgane
Extrêmement populaire auprès des puristes de carpes et des spécialistes du poisson-chat.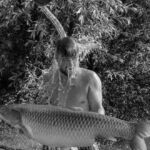 Réserve
Lac de carpe Français classique avec beaucoup de grosses carpes et de grands poissons-chats
Seigneurs
Lake Lords emballe un très gros coup de poing, avec 50lb carpe et 80lb poisson-chat.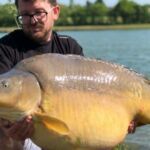 Anjou
Le lac Anjou est une nouvelle grande eau de carpe et peut aller jusqu'à 8 pêcheurs de carpes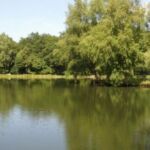 Trident
Côte à côte lacs de carpes et de poissons-chats avec hébergement au bord du lac
compte rendu de Mission
Nous sommes heureux de soutenir et de promouvoir la pêche en tant que sport et mode de vie asa dans le monde entier. Dans le même temps, nous vous conseillons de prendre soin de l'environnement. Choisissez parmi notre large gamme de lacs exclusifs de carpes et de poissons-chats avec et sans hébergement. Notre entreprise familiale est spécialisée dans la gestion des pêches depuis 1990. Réservez directement en ligne ou contactez-nous pour obtenir des conseils.
USEFULL LINKS & INFORMATIONS
Excellent Facilities
Facilities are excellent. Trident Lake needs work to level out bank sides due to tyre grooves all the way around. Although the fishing as slow, we all enjoyed our stay.
Fishing Tactics: Single pop up on Ronnie & snowman.
10 Fish: 7 Carp – 2 x 30s, 5 x 20s and 3 tench (8 to 10lb)
Would Defo Come Back
Would defo come back, but they do need to sort out weed in lake and better cover as you are fully exposed to all weathers. The lake and facilities are really good – clean and tidy with plenty of hot water. They even went to buy a fan for us as it was so bloody hot!
Fishing Tactics: Wafter over pellet caught the fish.
10 Carp – 1 x 30, 4 x 20s, 4 x teens and 1 x 10.
Very good!
2nd time at Lords Lake. Very hard at the start of the week in the heat – 35 degrees.
Fishing Tactics: Fished to back bank, using little bait.
24 Carp: 1 x 50, 2 x 40s, 11 x 30s (2 grass), 10 x 20s (7 grass) plus a kitte
Rejoignez notre communauté!
restez à jour avec toutes les dernières nouvelles
nouvelles du club de pêche