About Margot Lake
Margot Lake is 18 acres and has space for 8 carp anglers. It's a classic French carp lake, offering drive and survive fishing for big carp and catfish. Margot is ideal for groups looking for an exclusive French carp lake and individuals wanting to go carp fishing in France at one of its top venues. You can book Margot Lake direct here at Bigot Lakes.
Margot's biggest attraction is that its lake contains lots of big carp and some huge catfish. If catching an elusive 60 pound plus carp is the reason you go carp fishing in France, then Margot Lake will not be for you. If top class carp fishing action is what you're after, Margot Lake rarely disappoints. In 2018 Margot hosted 213 carp anglers, who caught a total of 1500 fish, including 926 carp (includes 49 koi carp), 504 grass carp and 70 catfish.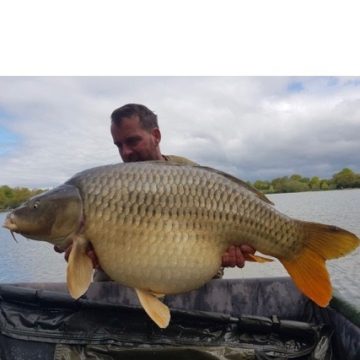 If it is not possible to reserve the lake exclusively, check that there is not a non-exclusive reservation already.