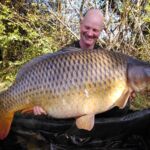 Margot
Margot Lake is a premier French carp lake offering carp & cat fishing.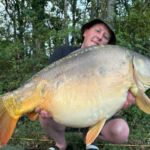 Morgane
Hugely popular with carp purists and catfish specialists.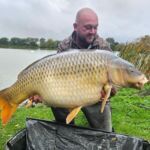 Commons
Classic French carp lake with lots of big carp and large catfish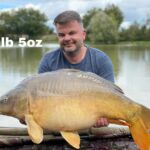 Lords
Lake Lords packs a very big punch, with 50lb carp and 80lb catfish.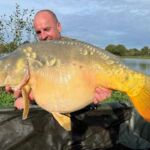 Anjou
Anjou Lake is a new big carp water and has space for up to 8 carp anglers
Trident
Side by side carp and catfish lakes with lakeside accommodation
mission statement
We are happy to support and promote fishing as a sport and as a lifestyle around the world. At the same time, we advise you to take care of the environment. Choose from our wide range of exclusive carp and catfish lakes with and without accommodation. Our family-owned business has been specialising in fisheries management since 1990.  For booking and further information, please contact us at contact@bigotlakes.com
USEFULL LINKS & INFORMATIONS
Excellent Facilities
Facilities are excellent. Trident Lake needs work to level out bank sides due to tyre grooves all the way around. Although the fishing as slow, we all enjoyed our stay.
Fishing Tactics: Single pop up on Ronnie & snowman.
10 Fish: 7 Carp – 2 x 30s, 5 x 20s and 3 tench (8 to 10lb)
Would Defo Come Back
Would defo come back, but they do need to sort out weed in lake and better cover as you are fully exposed to all weathers. The lake and facilities are really good – clean and tidy with plenty of hot water. They even went to buy a fan for us as it was so bloody hot!
Fishing Tactics: Wafter over pellet caught the fish.
10 Carp – 1 x 30, 4 x 20s, 4 x teens and 1 x 10.
Very good!
2nd time at Lords Lake. Very hard at the start of the week in the heat – 35 degrees.
Fishing Tactics: Fished to back bank, using little bait.
24 Carp: 1 x 50, 2 x 40s, 11 x 30s (2 grass), 10 x 20s (7 grass) plus a kitte
Join our community!
stay up to date with all the latest
fishing club news