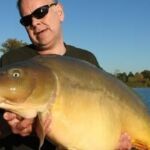 Margot
Der Margot Lake ist ein erstklassiger französischer Karpfensee, der Karpfen- und Katzenfischen anbietet.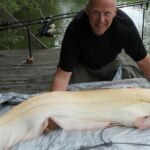 Morgane
Sehr beliebt bei Karpfenpuristen und Welsspezialisten.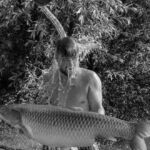 Allmende
Klassischer französischer Karpfensee mit vielen großen Karpfen und großen Welsen
Oberhaus
Lake Lords packt einen sehr großen Schlag, mit 50lb Karpfen und 80lb Wels.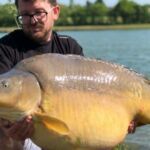 Anjou
Anjou See ist ein neues großes Karpfenwasser und bietet Platz für bis zu 8 Karpfenangler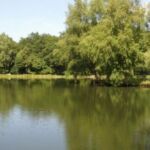 Dreizack
Nebeneinander Karpfen- und Welsseen mit Unterkunft am See
leitbild
Gerne unterstützen und fördern wir das Angeln als Sport und Lebensstil auf der ganzen Welt. Gleichzeitig raten wir, auf die Umwelt zu achten. Wählen Sie aus unserem breiten Angebot an exklusiven Karpfen- und Welsseen mit und ohne Unterkunft. Unser Familienunternehmen ist seit 1990 auf Fischereimanagement spezialisiert. Buchen Sie direkt online oder kontaktieren Sie uns für eine Beratung.
USEFULL LINKS & INFORMATIONS
Excellent Facilities
Facilities are excellent. Trident Lake needs work to level out bank sides due to tyre grooves all the way around. Although the fishing as slow, we all enjoyed our stay.
Fishing Tactics: Single pop up on Ronnie & snowman.
10 Fish: 7 Carp – 2 x 30s, 5 x 20s and 3 tench (8 to 10lb)
Would Defo Come Back
Would defo come back, but they do need to sort out weed in lake and better cover as you are fully exposed to all weathers. The lake and facilities are really good – clean and tidy with plenty of hot water. They even went to buy a fan for us as it was so bloody hot!
Fishing Tactics: Wafter over pellet caught the fish.
10 Carp – 1 x 30, 4 x 20s, 4 x teens and 1 x 10.
Very good!
2nd time at Lords Lake. Very hard at the start of the week in the heat – 35 degrees.
Fishing Tactics: Fished to back bank, using little bait.
24 Carp: 1 x 50, 2 x 40s, 11 x 30s (2 grass), 10 x 20s (7 grass) plus a kitte
Treten Sie unserer Community bei!
Bleiben Sie auf dem Laufenden mit den neuesten Informationen
Angelclub News