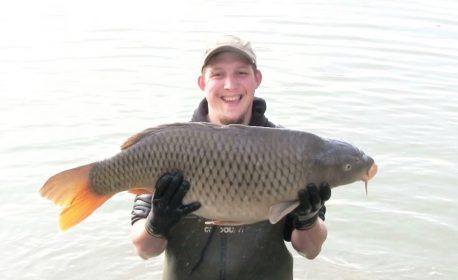 Benoit
Brief info
Benoit first started working at the Bigot fish farm way back in 2009 when he was just 18. Starting with learning the ropes, he moved on to taking temporary jobs during busy periods at the fish farm.
Over the years, Benoit kept his hand in by helping out whenever he could and his persistence and effort eventually paid off. He gained his HGV licence and is now a permanent member of the team.
Like Aymeric, Benoit can sometimes be spotted in the background in and around the carp lakes during the summer.